Our Partnership with Habitat for Humanity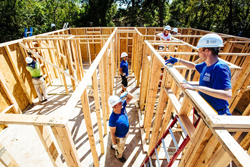 At Marketplace Events we strive to create uniquely vibrant marketplaces and believe that homes are integral to our families, customers and community. Marketplace Events is proud to partner with Habitat for Humanity to help create a world where everyone has a decent place to live.

Our shows provide financial support, product donations through exhibitors, contributions from attendees and advocacy through outreach to our more than 1.5 million attendees and 2 million unique web visitors across North America. Join us in this mission to help build a place to call home for all of those in our communities.

In January 2017, Marketplace Events announced its official partnership with Habitat for Humanity. We have been working with Habitat locally in our show markets for years and with this corporate partnership, we look forward to making an even larger impact both locally and across the globe.

---
To date, through multiple fundraising initiatives, Marketplace Events has raised $343,869.97 to support Habitat for Humanity's mission to build strength, stability and self-reliance through shelter. We will continue to assist in their mission to create a world where everyone has a decent and affordable place to live.
---

Since 2017 we have held an annual Hawaii Build + Beach Sweepstakes that combined has raised $195,579.86 and counting! Our 2017 winner, Carrie Le from Falls Church, VA received a once-in-a-lifetime opportunity to take part in a Blitz Build for Habitat for Humanity West Hawaii. In addition to building homes, Ms. Le had the opportunity to attend unique cultural demonstrations and enjoy local music and entertainment during the 10-day experience.

Our 2018 winner, Bill Muthig from Buffalo, NY built alongside future homeowners in West Hawaii and was able to take part in their Tiny Homes build as well. Bill shared with us after his experience, "The trip was absolutely incredible! I can honestly say that I have never had a better vacation, and it wasn't so much the fact it was Hawaii, it was the amazing people we met while working with Habitat for Humanity."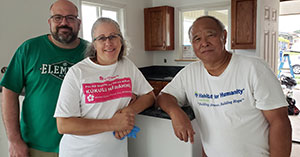 Our 2019 winner, Claudia Carriles, from Winnipeg, MB built in October 2019 with her husband, David who had previously built homes in Canada with his workplace. They were thrilled to have this opportunity together to make a difference.
Our 2020/2021 winner, in lieu of traveling to Habitat for Humanity Hawai'i Island to participate in the 10-day trip, due to personal health issues, selected instead to make a direct donation to the Big Island that facilitated building projects on their list. Here are some photos of the homes & families our generous attendee donations helped facilitate!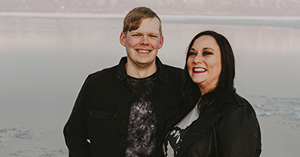 Our 2022 winner, Nikki Gordon from Salt Lake City traveled to build in September, 2023 with her husband, Dan. They shared with us about their trip: "Everyone at Habitat Hawai'i Island made us feel so welcome! When we weren't painting, caulking, or building - we were exploring! We made it to Hawaii Volcanoes National Park during the most recent eruption and had the opportunity to hike Kīlauea Iki crater. This was our first trip ever to Hawaii on any of the islands and we are so grateful to be given the opportunity!"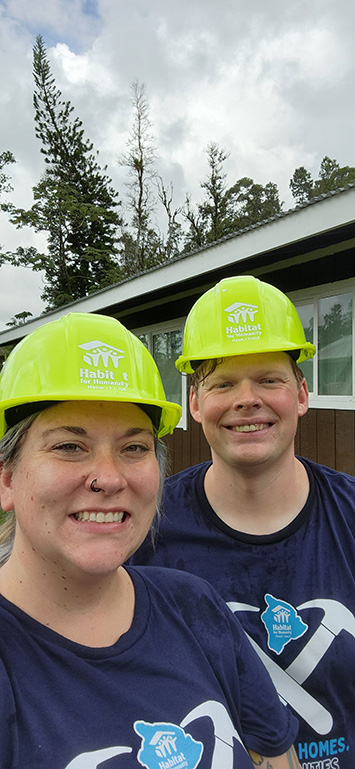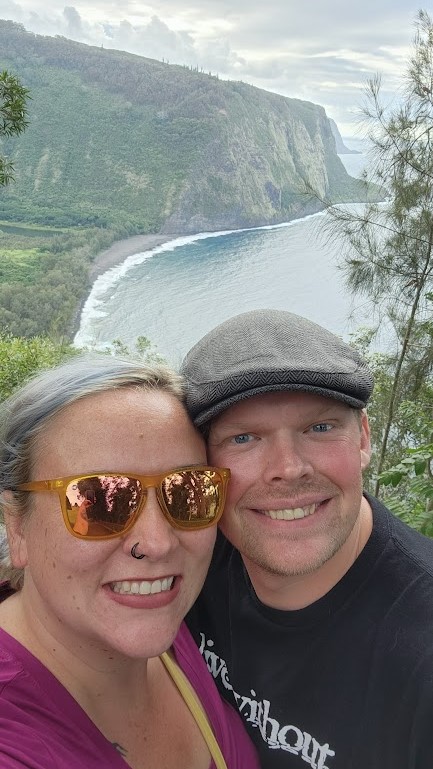 ---
In both 2017 & 2018 the US was hit with historic hurricanes that impacted many communities. We were able to raise $8,532 to support hurricane-affected families through our partner Habitat for Humanity International and their Disaster Response Funds.

Marketplace Events also organizes employee giving campaigns which have raised $106,888.02 from employees, friends, family and generous corporate matching gifts. Teams held ice cream socials, product auctions, bake sales, and more to raise funds. Plus, employees were given time to volunteer with their local Habitat for Humanity affiliates across the U.S. and Canada in ReStores and on home builds next to future Habitat homeowners!

Plus, with additional special fundraising opportunities and donations throughout 2017, 2018, 2019 & 2022 we raised another $27,292.37 towards our overall total.


---