Sometimes love can fade. It's no one's fault; it just sort of happens. The once super cute ottoman, the goes with everything lamp, the needs to be in my living room right now or I'll regret it forever coffee table, they can all lose their charm as time passes. Don't blame yourself or your furniture, sometimes we just grow apart. If you feel the magic slipping with some of your household items, you know what you have to do. That's right, it's time for a yard sale.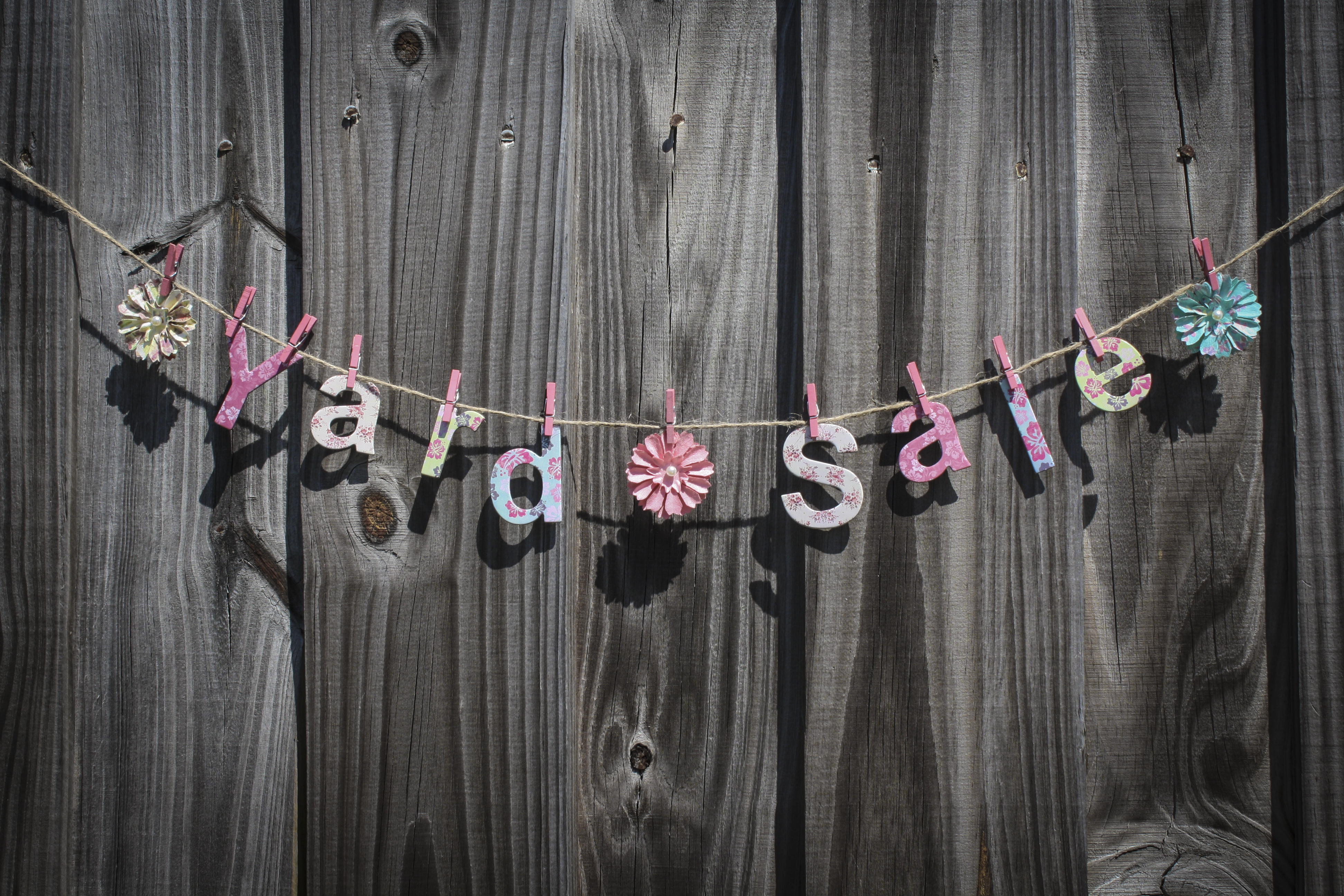 We know yard sales can be a lot of work. There are many complicated steps involved, and it's easy to lose your head. So we've come up with some great tips and ideas to help with everything from planning to promoting. Read on to learn how to throw one seriously successful yard sale.
Purging – There are probably a few items you already know you want to get rid of, but one or two pieces of furniture does not a yard sale make. It's time to take a hard look at your possessions and see what you really need, and what you've been holding onto for far too long.


Pricing - Enlist the help of an unbiased third party, a friend you can trust to be honest or a sibling, to help you come up with fair and realistic prices for your good. You may have bought that armoire for $150, but your starting price should be at least half or lower. You are not going to be making a profit on these, so forget about their original value and assess them with fresh eyes.


Appearance – When it comes to getting an interested buyer, looks matter. The pieces you're selling may not be in mint condition, but that's no reason for them to be dirty. Give everything you're parting with a good scrub before setting up your yard sale. Wear and tear are expected, but dust and grime can be avoided. You'll get a better price for your pieces and won't scare off buyers.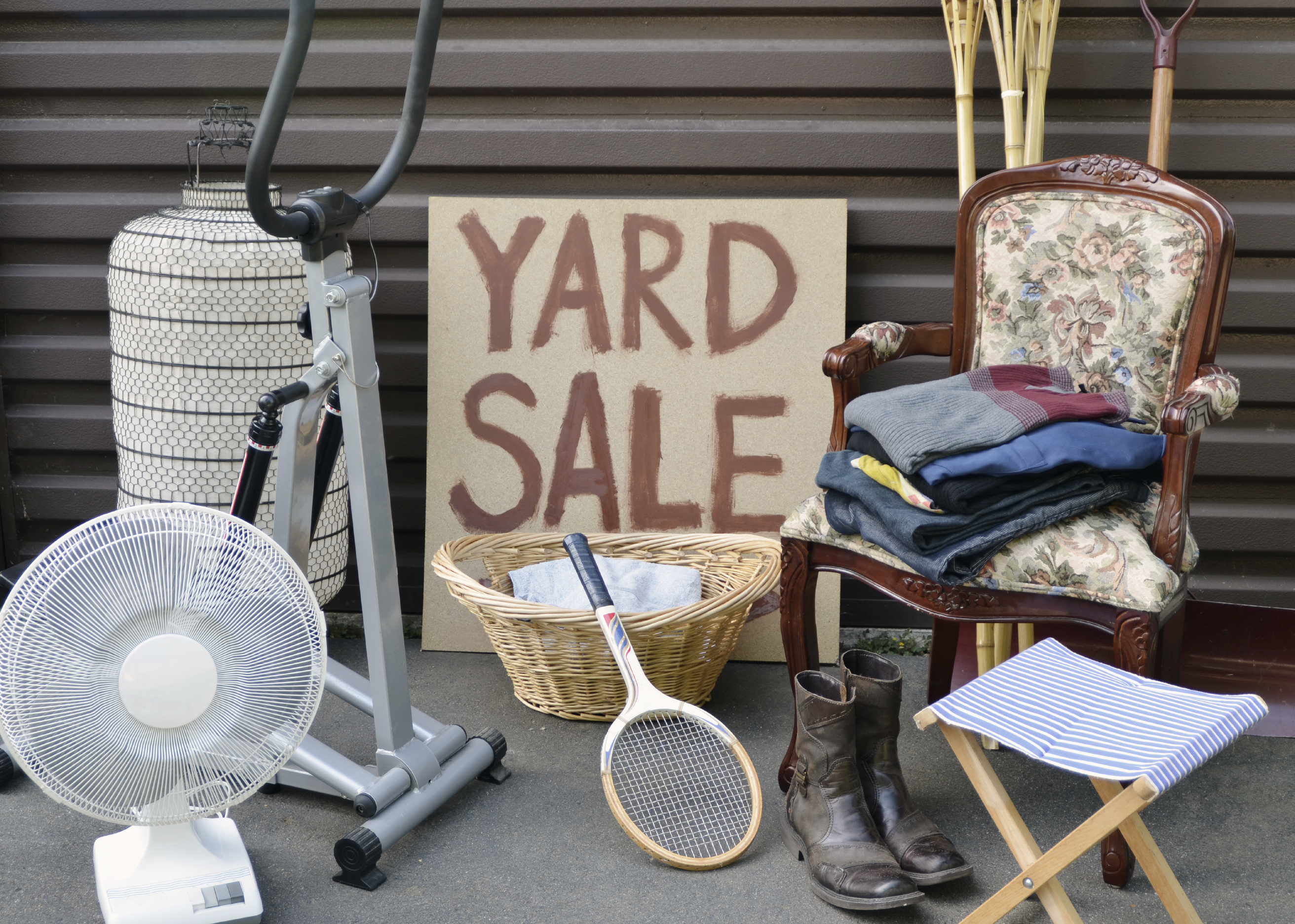 Promotion
– One of the most important parts of throwing a successful yard sale is getting the word out. No one will come if they don't know about it. Start posting flyers two weeks ahead of time, and check on them to make sure you have lost any to wind or vandals. Create a Facebook group and tell neighbors about the event. Make sure to share lots of information, not just your address. List the types of items you'll be selling and the approximate cost of each. That way the majority of visitors you have on the big day will be there with a purchase in mind.
Ambiance – Be thoughtful when it comes to displaying your goods. Having a nice layout can mean the difference between someone pulling over to check out the sale, and driving along. Place your best pieces in prominent spots, and space everything out as best you can. Consider playing some catchy music and offering light refreshments. This can encourage guests to stay, browse, and chat with you about what you have for sale.


Pro Tip: Selling several small items? Place them in tote boxes and label each box with its contents and the price of each item. It'll keep things organized and help shoppers figure out what you've got.
Be Prepared – As the Boy Scouts always say: be prepared. Have lots of change on hand, (get more than you think you'll need at the bank), and be ready to answer questions about your goods. How long have you had it? Where did you buy it originally? Do you know what it's made out of? Folks might also try and haggle with you. It's a good idea to be ready to negotiate. What is the absolute lowest price you'll take for an item? Don't get caught off guard and give away something valuable for nothing.


High Tech Help
– The future of yard sales is here! Although they aren't totally necessary, consider using these two tools,
Square
and
Varage Sale
, to get the most out of your event. Square is a credit card reading device that hooks up to your phone or tablet, so you can accept more than just cash. It's perfect for the buyer who'd
love
to buy several of your goods but only has plastic on them. Varage Sale (virtual garage sale) lets you advertise your unwanted goods to local buyers. Don't have enough space or things to warrant a yard sale? Use Varage Sale to sell one or two things online.
We hope these ideas help you throw an awesome yard sale. Have a tip we missed? Share it with @HomeShows on
Twitter
!

Not sure what to do with all your yard sale earnings? Grab tickets to the Marketplace Events Home Show nearest you and find new home decor to replace what you've lost. Right now you can
get 2-for-1 on our Facebook ticket deals
. Connect with us on Facebook to learn more.